HOW TO CARE FOR CASHMERE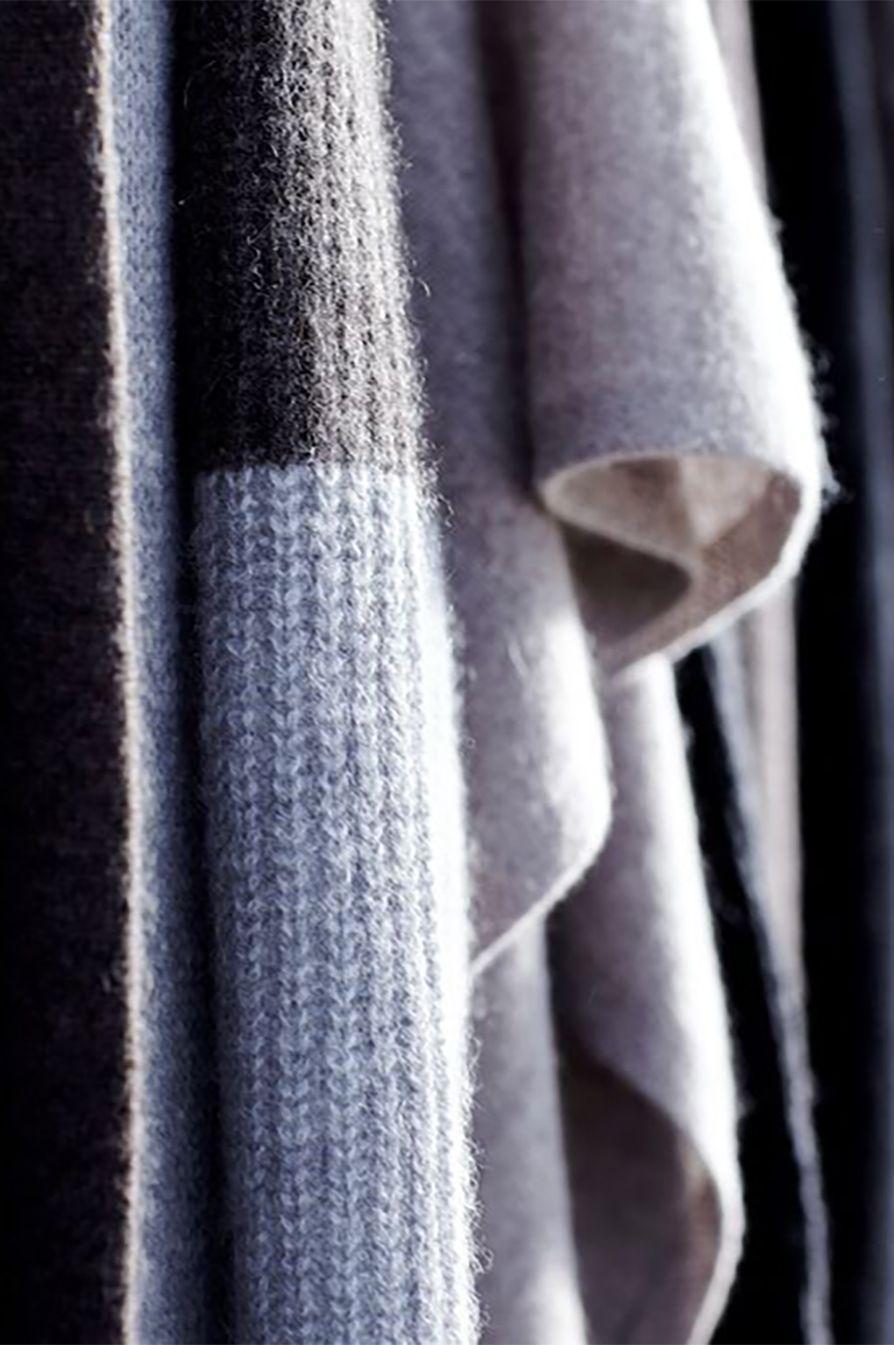 It's easy to get deterred when the care label reads "dry clean only," but hand washing a cashmere sweater will actually keep it softer over time!
Here are our steps for caring for this luxurious knit:
Step 1: Fill a tub or bucket with lukewarm water (never hot, as it will potentially shrink the garment).
Step 2: Grab a natural baby shampoo or mild detergent and a clean towel.
Step 3: Dilute the cleaning agent in the bucket or tub of water and submerge the cashmere for a couple of minutes. You can swish the garment around a little bit but don't twist or wring. Once it has been properly soaped, rinse the garment in clean water and transfer to a towel.
Step 4: Press the garment between the towel to remove excess water, while still avoiding any twisting or wringing.
Step 5 (optional): The garment may take days to dry, but you can speed up the process by tossing it in a salad spinner to remove extra water.
Step 6: Lay the garment flat on a clean towel to finishing the drying process.
With these simple steps and a little extra patience and time, you will end up saving on your dry cleaning bill while also maintaining the quality of your cashmere pieces!